Trinidad – PROTESTING residents of Gobin Village, Princes Town set fire to a wooden bridge in the village, cutting off the main access point to the area.
According to fire officers, a report of the fire was made around 5 a.m. that the bridge was on fire.
When fire fighters arrived, residents were trying to extinguish the burning tyres and debris.
It was not the first time fire officers were called to extinguish a fire at the bridge. A report of a fire was also made last Friday night.
According to local government councillor of the area Vashti Sookhoo, residents have been complaining of the deterioration of the wooden bridge for years.
She said three years ago temporary repairs were made to the bridge and wooden planks were removed and replaced.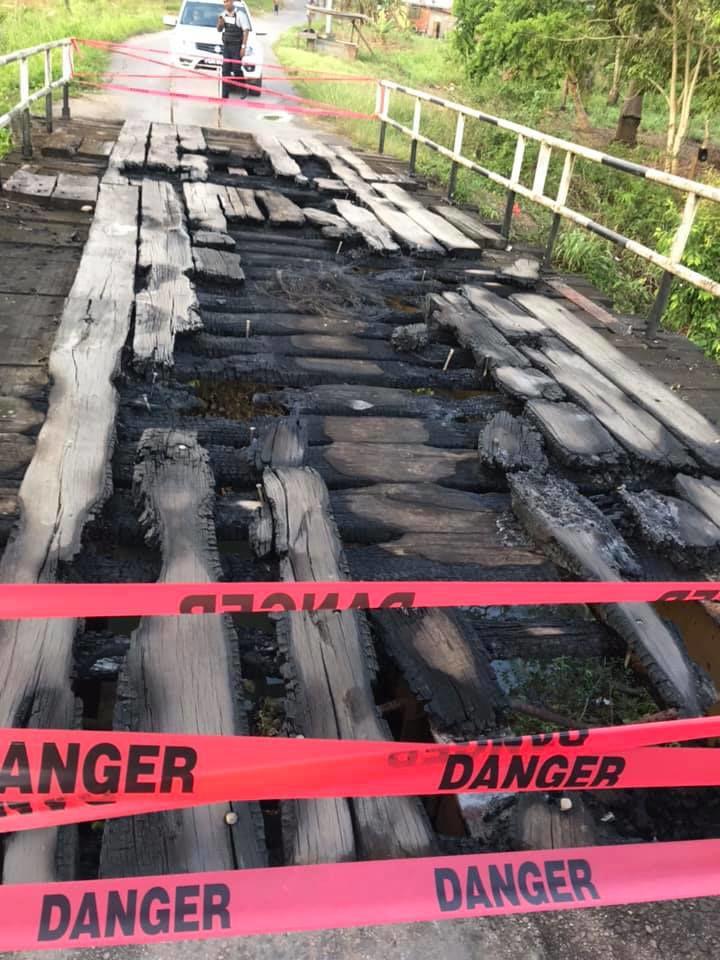 Police have since cordoned off the bridge and traffic is being diverted. The three main communities affected are Gobin Village, Buen Intento Road and Garth Road.
Officials from the Ministry of Works bridges division visited to do an assessment of the damage.
Members of the public are being advised to take alternate routes. (Trinidadexpress.com)