Trinidad Express – Prime Minister Dr Keith has declared that the flooding nightmare that has left thousands marooned is a "national disaster".
Just before 10 a.m. today the Prime Minister via his Facebook page stated that it is going to cost a lot of money to bring relief. He also condemned acts of looting during this disaster.
He stated: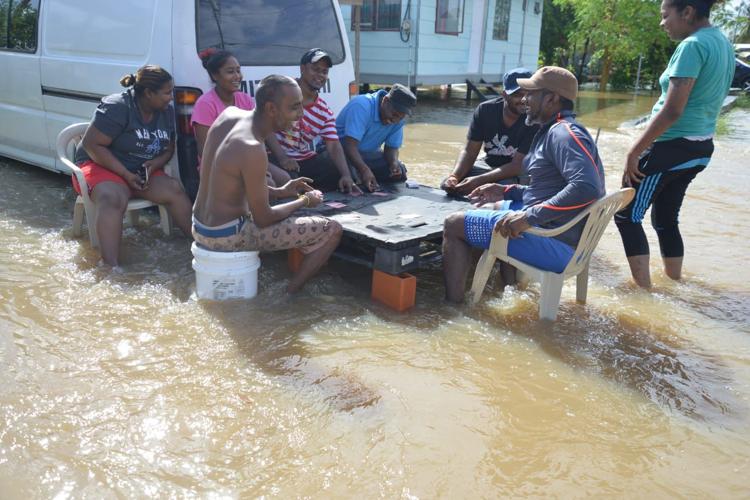 This is a national disaster, the flooding is quite widespread and quite severe and it is going to cost a lot of money to bring relief to people who have been affected. Notwithstanding whatever shortages we are experiencing we will have to find the resources to help.
The situation is bad in the St Helena/Kelly area as these communities are still experiencing very high levels of water and the roads cannot be used by vehicular traffic.
Rescue operations continue with the Coast Guard utilizing boats to reach stranded persons. I want to assure persons that the Government is doing all that it can to, in the first instance, rescue trapped persons and then to ensure that they have the resources they need when they get to the shelters.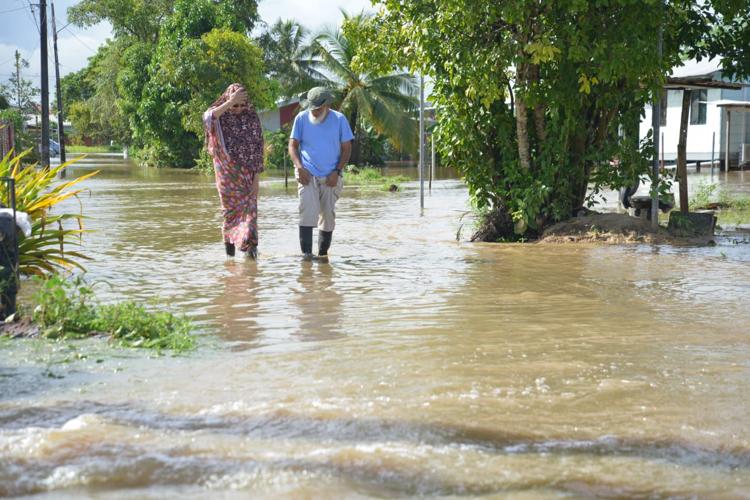 I am heading to the Sangre Grande area now which has also been affected adversely. I am very disappointed to learn of reports of looting in this Eastern district. The police have clamped down on this and are on hand to ensure law and order.".
Throughout the night affected people from the elderly to young children were forced to climb to their roofs for safety.
The losses are estimated to be to the tune of millions.
Last night rescue efforts were underway at Greenville, La Horquetta where an entire community was under threat.
Images on social media tell the story of the horror many are still enduring.
Various parts of the country are totally impassable such as Caroni, St Helena, Kelly Village, Las Lomas etc.
Mayaro MP also stated via his Facebook page that Mayaro is totally cut off at this time. He posted: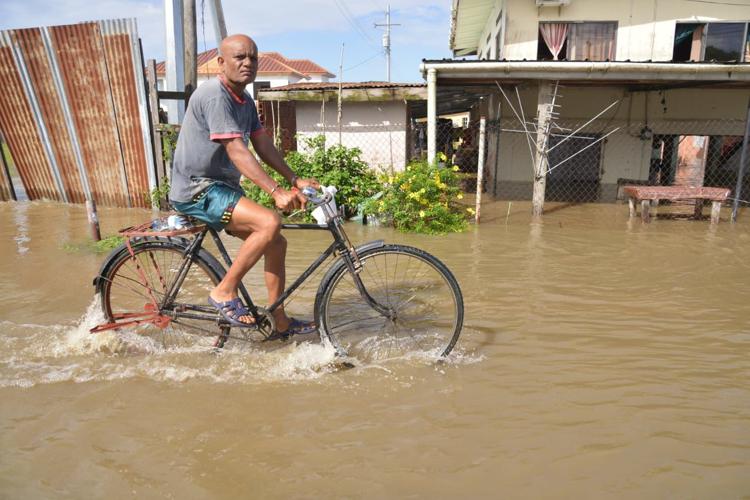 1. Naparima Mayaro Road in the Mafeking Area is impassible.
2. Mafeking and Inner Mafeking under flood waters and impassible.
3. Poole Valley – Guaya Road – Impassible.
4. Cedar Grove – Totally Cut Off.
5. Biche / Navet water receeded a bit but still requires caution.
6. Plumitan – Water High – Impassible
5. Sangre Chiquito still impassible. No acces to Sangre Grande via Manzanilla.
THE MRCRC will be dispatching trucks to assist the Mafeking Area today.
For assistance PLEASE CALL 800-4MRC